Kyle Walker is a 26 year old English defender who performs with Tottenham Hotspur and has been making so many superb performances in this current 2016-17 English Premier League season that he has attracted the attention of Manchester City.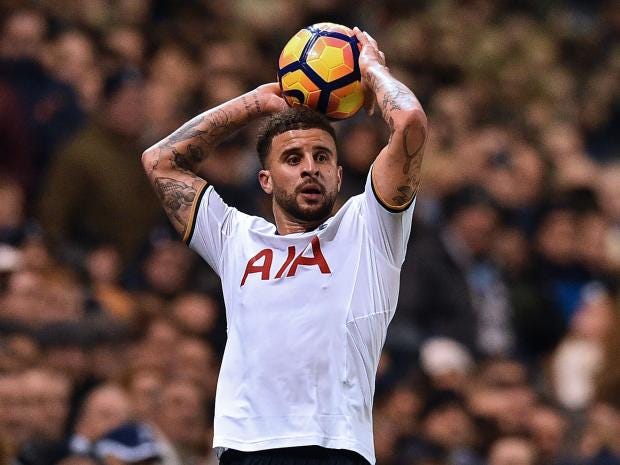 It's rumored that Manchester City are interested in securing the services of Kyle Walker who recently was included in the PFA Team of the Year for the season of 2016-17 and this is because of just how impressively the defender has been performing and played a big role in Tottenham Hotspur's push to the upper section of the English Premier League.
The PFA Team of the Year for the season of 2016-17 included the likes of: David de Gea, David Luiz, Gary Cahill, Eden Hazard, RomeluLukaku and Harry Kane just to name a few of the more prolific and renowned players. Kyle Walker managed to mark his name in this squad of top class performers.
Mauricio Pochettino did not deny the rumors that were linking Kyle Walker to another club as the Argentinean manager of Tottenham Hotspur said: "All 21 players are focused to help achieve the things we want to achieve. I am so calm. The players are calm. It's important that the fans know that the players are calm and we will see at the end of the season whether the rumors are true."
Manchester City is one of the biggest spenders in the entire Premier League as they are traditionally offloading huge amounts of money in signing new players and are able to splash out as much cash that is needed in order to lure Kyle Walker to the Etihad Stadium but this will depend on a number of factors including if the player himself wants to join another club and if Tottenham Hotspur want to let go one of their rising stars.